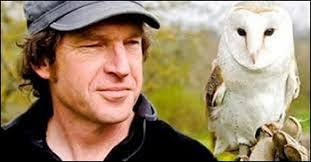 Chris is a well-known naturalist and presenter of wildlife programs such as the BBC Natural World series and Autumnwatch, as well as a writer and wildlife photographer. We will learn about the harmful effects of lighting on night animals and local wildlife, and even our own health.
Bob Mizon, of the British Astronomical Association, is a light pollution campaigner and will talk about the threat to our view of the stars from modern lighting, and solutions to light pollution. The LED revolution could easily have reversed the wasted light that has blighted our skies - but have LED's made it worse?
If you're concerned about light pollution, you love the countryside, wildlife or stargazing, this event is for you. Book your free place, and join us for a glass of wine and a chance to be part of this exciting new project.
We want to give people locally the opportunity to experience star gazing and reconnect with the night sky and enjoy the wonders of our universe, and we plan to run a series of local stargazing events from February 2020.
We need your help to make this happen, so please join us on 14th November to celebrate the launch of this project, to hear more about what we plan to do, and how you might help or show your support. All are welcome, so please tell everyone you know. Reserve your place here.