On the night of Tuesday 6th March, Ubley Parish Hall will be alive with the memories of Elizabeth, a Somerset land girl, from 1940 to the present day.
CPRE Avonside will be hosting a performance of 'No Finer Life' - a play by The Archers' Graham Harvey, reflecting our timeless relationship with the land and national identity.
This is the true tale of an unlikely Cotswold hero and an enduring romance. What inspires a young Somerset land girl to set off in search of a best-selling author in the darkest days of war? The production moves between the 1940s and the current day, reflecting that our relationship with the land and issues of national identity, are timeless.
Perhaps now, more than ever, our local countryside and farmland is under threat from unprecedented levels of house and road building. We want to ensure the right homes are built in the right places and a transport infrastructure that is sustainable. We can do this without damaging the landscape and natural beauty that draws so many people to live, work and visit this area.
Ubley is set in beautiful countryside near Chew Valley lake and is near Bristol and Bath. Tickets cost £12 (plus a booking fee) and include an after show discussion with author and The Archers' Graham Harvey. All profits go to support the work of CPRE Avonside.
'Your airport, your views' CPRE Avonside response
CPRE Avonside objects to the scenarios for expanding the Airport as set out in 'Your Airport: Your Views, a world of opportunities; Preparing a new Master Plan: Public Consultation November 2017'
CPRE Avonside response to the West of England Joint Spatial Plan 2018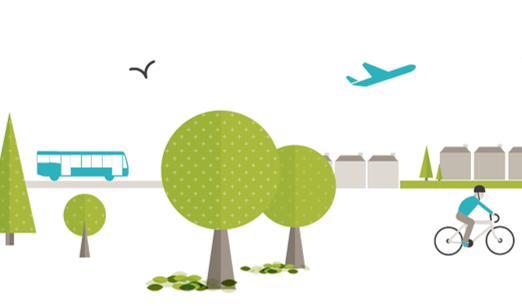 This Plan sets out the future housing and infrastructure provision for our area for the next 20 years. Our comments reflect the concerns we have about the likely outcomes of the Plan as it stands.