Bristol Airport expansion planning application
This current application is for growth to 12 million passengers per annum (mppa), and phase 1 of growth to 20 mppa. This is a 50% increase from 2017 when Bristol Airport reached 8 mppa and will mean a throughput of 97,373 aircraft movements in a 12 month calendar period, a flight almost every three minutes. All tranquillity will be lost during the day and the airport wants more flights in the summer months and an increase in night flights.

There will be a further extension to the 'Silver Zone' car park of approximately 2,700 additional spaces for all-year-round use, in the green belt, and under 2 km from the Special Area of Conservation (SAC). The SAC is home to the protected species of the Greater and Lesser Horseshoe Bat.

With a growth of 50% from 2017 this inevitably means that there will be major congestion on the A38 spilling over to the A370 and on to rural roads through rural villages.
We are grateful to the Parish Council's Airport Association for providing detailed information to help all those who want to have their say on these plans, and who are concerned about harm to tranquillity and landscape, not to mention the effects on climate change and biodiversity.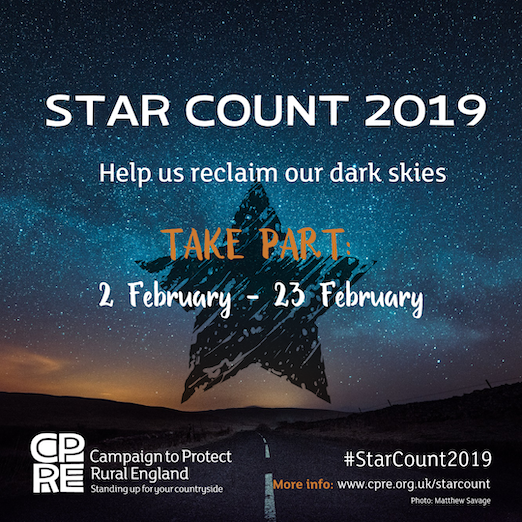 CPRE's Star Count 2019
Our Star Count will take place this February, when we'll be asking you to look up at the night sky and tell us how many stars you can see in Orion. You can do this from anywhere in England. We'll be accepting results taken from Saturday 2 February until Saturday 23 February, but the best time to do the count is from 2-9 February, when the moon is smallest, so the skies are darkest! The results will help us to create a new map to show how light pollution affects everybody's views of the night sky.
For more information or to take part, click here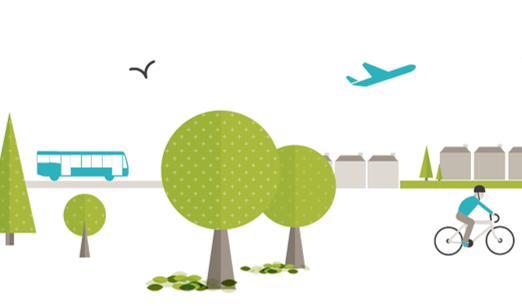 Our response to the Joint Spatial Plan consultation
Here's what we think about the West of England's latest plans for planning and transport for our area.