Tickets are £5 via Eventbrite
https://www.eventbrite.co.uk/e/an-evening-with-emma-bridgewater-tickets-44223135589
Emma Bridgewater is President of the Campaign to Protect Rural England (CPRE). A successful businesswoman and champion of British Industry, she is most recognised for her trademark hand-decorated kitchen pottery business. Now employing over 300 people, Emma has refused to outsource manufacturing to low wage economies abroad and her company makes all of its pottery in Stoke on Trent, reviving these traditional skills.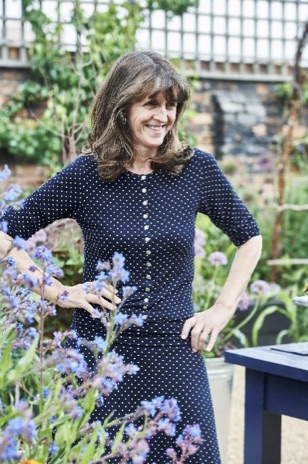 The evening will take the form of an informal interview, chaired by Caroline Kay, Chief Executive of BPT. Topics will include the green landscape setting of Bath's World Heritage Site and threats from development plus CPRE's own national campaigns 'the wrong homes in the wrong places' and 'roads to nowhere' which also challenge Green Belt development. In this centenary year of women getting the vote, Emma will also look at women who campaign and share some of her own relevant experiences of countryside campaigning.
Caroline Kay said:
"The Trust works closely with the CPRE and our two organisations campaign on similar matters. This opportunity for Bath's residents and visitors to hear about Emma, her work at CPRE and to discuss Bath's particular landscape issues is a rare one and it promises to be a very interesting evening"
ENDS
For further information please contact:
Sacha Hunter, Conservation Officer, Bath Preservation Trust
Telephone: 01225 338727 Email: This email address is being protected from spambots. You need JavaScript enabled to view it.
Bath Preservation Trust
Bath Preservation Trust is a local amenity group and registered charity. It was set up in 1934 to safeguard the historic city of Bath, now the only complete city in the UK afforded World Heritage Site status. Its aims are:
to encourage and support the conservation, evolution and enhancement of Bath
and its environs within a framework appropriate both to its historic setting and its
sustainable future, and
to provide educational resources, including museums, which focus on the
architectural and historic importance of the city.
www.bath-preservation-trust.org.uk
Twitter
Facebook
Instagram
CPRE
The CPRE campaigns for a beautiful and living countryside. We work to protect, promote and enhance our towns and countryside to make them better places to live, work and enjoy, and to ensure the countryside is protected for now and future generations.
www.cpre.org.uk
www.cpreavonside.org.uk
Facebook
Twitter
Latest Emma Bridgewater mug celebrates Bath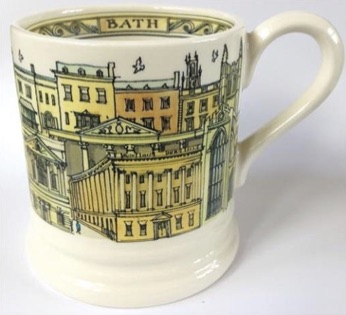 Launched exclusively at Bath Preservation Trust museums in November 2017, this latest Emma Bridgewater mug is an addition to her 'Cities of Dreams' series. With beautiful depictions of Bath's iconic buildings, the mugs are available in BPT museum shops or via the No. 1 Royal Crescent website.
www.no1royalcrescent.org.uk